Posted May 24, 2014
Here are some photos taken at the Pop Up Art Gallery Berlin, these are performance photos from the finissage event earlier this month.
It was great to see singers, spoken word and dancers all performing in front of my installation art in the window of the gallery.
The window artwork has proven popular and so its stay at the gallery has been extended – so you still have time to drop in and check it out along with the interesting events taking place in the gallery each week.
Photos credits – thanks to www.artistsinberlin.net and  www.catonbed.de
Also here's a photo of the 'oil on canvas' edition of the work: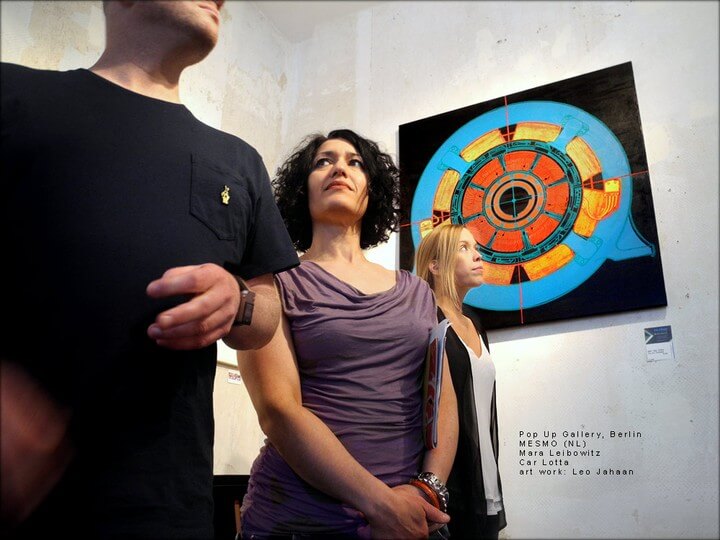 And here's a photo taken during the process of creating the installation in the window: