Posted January 18, 2014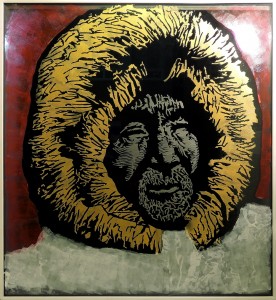 The snow season will surely hit Berlin in the near future, and the idea behind the work 'Climatic Glow' is to bring some much-needed warmth to the local population as they pass on the street.
With the installation window at Studio-Baustelle complete, the vernissage took place on Thursday evening.
Feedback from numerous guests at the event indicated the installation was a success, and while I was working on the piece I saw smiles light up the faces of passers-by. So I'll put this in the 'mission accomplished' category.
Thanks to all guests who attended the evening. The installation will remain available for street-viewing at Berthelsdorfer Str. 11 during the next 3-4 weeks – visiting during daylight hours is recommended due to the natural lighting conditions highlighting the piece.
Below are some photos from the event, and the finished work.
Sign up for the newsletter to receive updates about future events.